Globalization in the media industry is nothing new. But recent advances in IP and cloud technologies, that are scalable to any size business and accessible everywhere in the Internet-connected world, are driving greater inclusion. Media Shuttle has played a large role in that change, as illustrated in a recent case study on how Media Shuttle helps Janson Media compete with companies many times their size.
And Signiant continues to improve support for international workflows through Media Shuttle product updates, like the recent addition of Chinese to the list of supported languages and unique capabilities like CloudSpeX to ensure the content you send and receive is in the correct format.
---
Media companies of all sizes, located all over the world, are getting a chance to participate. Learn how recent developments in IP and cloud tech are driving the change.
---
"Media Shuttle immediately helped. It kept our workflow and delivery process smooth and reliable, and enabled us to re-focus on growing our business."
---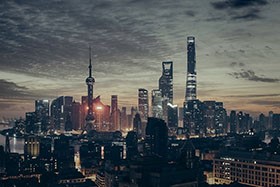 Media Shuttle portals can now be translated into Chinese (Simplified Mandarin), in addition to English, French, German, Italian, Japanese, Portuguese and Spanish.
---
Before a transfer even begins, CloudSpeX will do a pre-validation check on the file based on industry-defined format requirements or custom criteria that you decide.